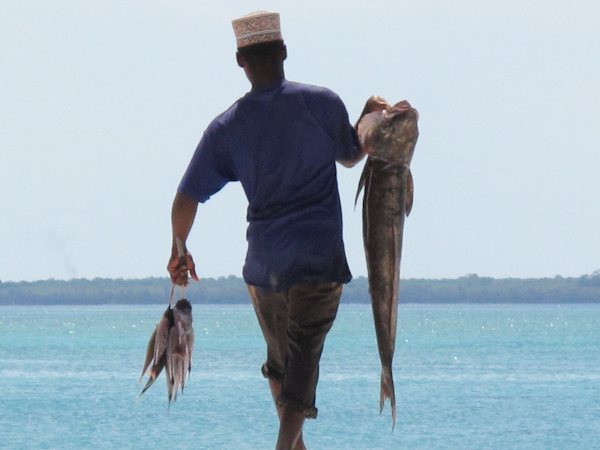 Heeding the advice of fellow travelers, we take a bus to the North of Zanzibar, seeking tranquil beaches and unrelenting sunshine. Kendwa Rocks becomes our new home.
The ocean beautiful, covered in fine white sand, sea shades of light green to dark blues disappear behind the horizon.
A boy standing in his dugout canoes drudges the shallow waters with his wooden pole. Fishing boats sail by, shoring long enough to pass on the days catch. Boys flock to the boat, hauling out King fish, trout and barracuda, selling them to hotel kitchens.
Tourism brought electricity to Kendwa village in 1996, once a little known camping spot with the best beaches on the island, now shrubs have been cleared, palms replanted and resorts built.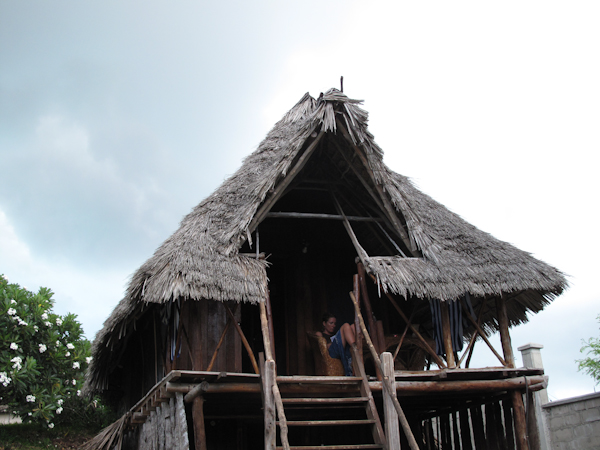 The cheapest room in this resort village is our room, a rickety two story fort built upon wood stilts, dried palm leaves and wire mesh piece our banda together. Finally we are able to lie on the beach, book in hand and listen to the gentle surf lap the ancient boats. For four days, we do nothing more than watch the sky change colors over head and cool off in the buoyant salt water.
[smooth=id: 13]