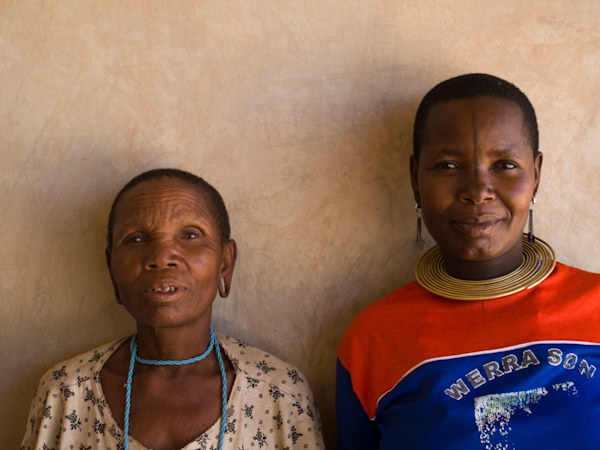 Sitting on the ground, I share the shade of an acacia tree with fifteen mamas from the Barabaig tribe. They ask about my hair, skin, freckles, about my tribe and wonder why I am so small, did I not get enough breast milk as a baby? They think all white women are chunky and look alike. Cracking up with laughter, we joke until I have to walk back to the mobile clinic with my translator.  For five days we are in the remote bush country of Northern Tanzania, and for those that know me, a childhood dream come true.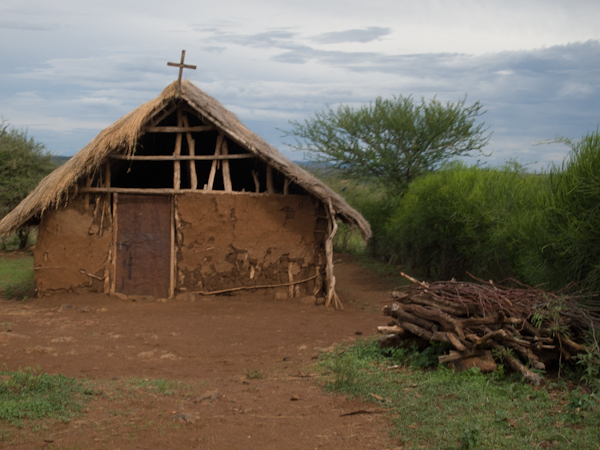 From a remote medical clinic in Karatu, I spent three weeks figuring out East African infectious diseases, tropical medicine, parasites- a world far removed from orthopedics. Leaving the comfort of 'home', we turn off the asphalt and push another two and a half  hours into highland desert territory, accessible only by 4×4. Baobab trees, dried river beds, mud huts, rows of onion and corn fields, the remoteness is beautiful. Children run to catch our red and white medical van, more and more huts line the road, people wave, a wooden cross sits atop a thatched church, we are in the tiny village of Barazani.
We are miles from electricity or running water. Women and children gather at wells, filling buckets and chatting, eventually placing the heavy load atop their heads, even the youngest can balance five gallons without spilling a drop.
Mornings, everyone gathers around to eat chapati, hard-boiled eggs, sweet potatoes, instant coffee or tea. Roosters and bleating goats tramp through while we discuss the days agenda. Our team of Tanzanians and Wazungu (white folk) pull out in three vehicles, and we rock hop even deeper into the bush, roads impassable during the rainy season.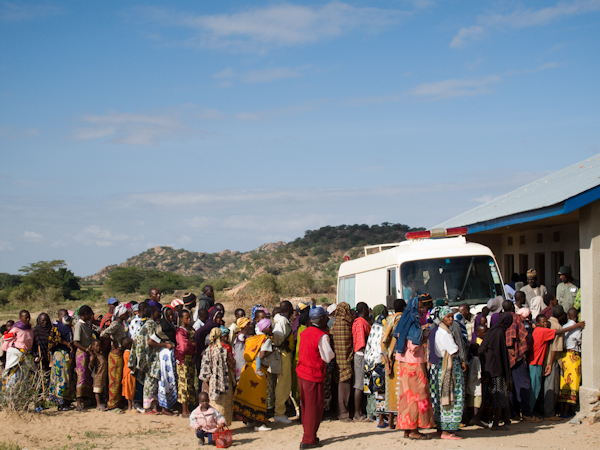 An hour later, the towering old Baobab tree marks our right turn. What appears a row of colorful shrubs in the distance, comes into view- lines of elderly men and grandmothers wrapped in bright Kanga blankets, mamas in elaborate head scarfs with sick children under wing are all awaiting our arrival. Many have walked miles and sometimes days to reach us.
An unfinished structure in this barren land proves perfect for the pharmacy, two clinic rooms, a procedure room and laboratory (complete with a microscope for diagnosing Malaria, pus cells and parasites). Jay plays lab assistant, welcoming patients, numbering slides and passing out urine containers, he promised to stay clear of needles and poo. Between patients, he crouched down behind his G10 camera, capturing the faces of the Barabaig tribe. His gift obvious as children and families gathered around, smiling through their afflictions.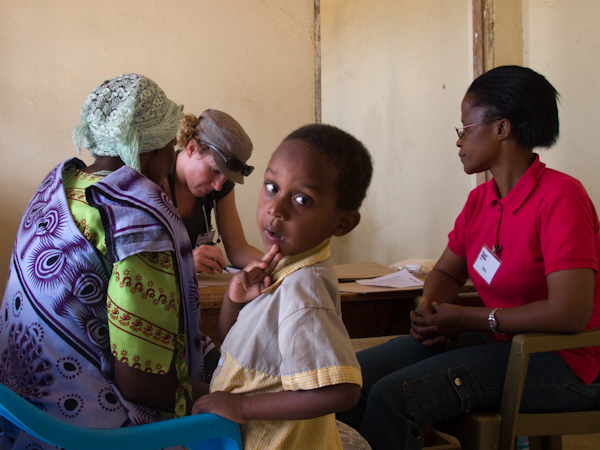 For three days the small room towards the back becomes my exam room. Mary translates complaints as I scribble notes onto charts. Reaching into my plastic bag, pulling out a thermometer or stethoscope, there is little to work with, and so I rely on Mary to translate questions. Not an easy task, these people don't have watches or calendars, they have a different understanding of time, age and duration. Swahili is the national language, but in the bush where few go to school, tribal languages are spoken  requiring Mary to have her own interpreter.
Gwandahini, a young mother of two with a tribal tattoo running across her nose and decorative beads hanging from her neck, ears and waist, worries they all have fevers. She points to her lower back (pathognomonic for brucella) grimacing. They are tired and weak, the youngest tied to her back has a congested cough. The toddler has an extended belly and diarrhea. They all test positive for Malaria, the baby has a respiratory infection (often exacerbated as the mosquito larva work through the lungs), the child has hook worm and dehydration while the mother has brucellosis. They have a mosquito net, but no one uses it. They live with their cows and goats, drinking the milk unboiled. Pasteurizing would kill Brucella, but eating undercooked meat and inhaling the bacteria make it impossible to avoid.
Many men test positive for the big three: Malaria, Brucellosis and Gonorrhea. They arrive so very ill, weak, unable to work. Have they ever been well? I wonder how long they had been suffering, how much of the treatment plan they understand? They will pick up multiple bags of medications and wander over to watch the Dance Troop, young local activists,  perform educational skits.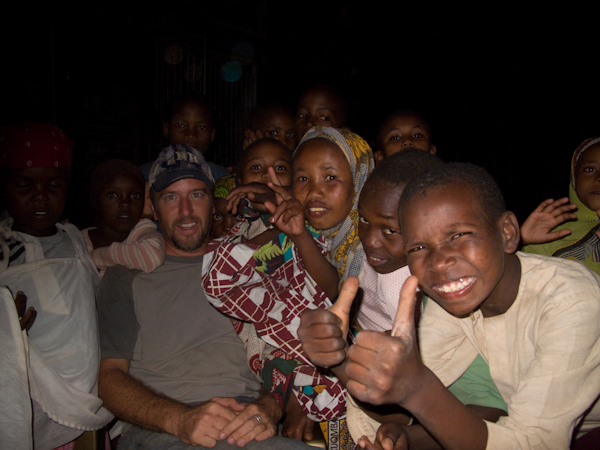 Every evening we return to our small guest house, Califonia[sic], where 7 rooms face the courtyard. A communal setting for heating water, scrubbing clothes and chatter. The well water heats atop a charcoal flame, we pour what is needed into buckets, and carry it to the wood latrine. A bucket bath by hand becomes a cherished ritual after a long day in the bush. Warm beers and stories carry us into the night. Kerosene lanterns stay outside the small rooms, allowing only a whisper of light. Another amazing day in the remote African bush.
Side note- This regions well water has too much natural fluoride, and the results are devastating. Teeth become brown and rot, long bones bow and cause deformities. We referrer several young patients to the Arusha Lutheran Medical Center where orthopedic surgeons attempt to correct deformities. Unfortunately, there is no health system, and most pay out of pocket unless grants or funds are found. Unlike this mobile clinic, which is completely grant funded for 2 years, offering completely free services and medications. Donations can be made to FAME.
[smooth=id:19;]