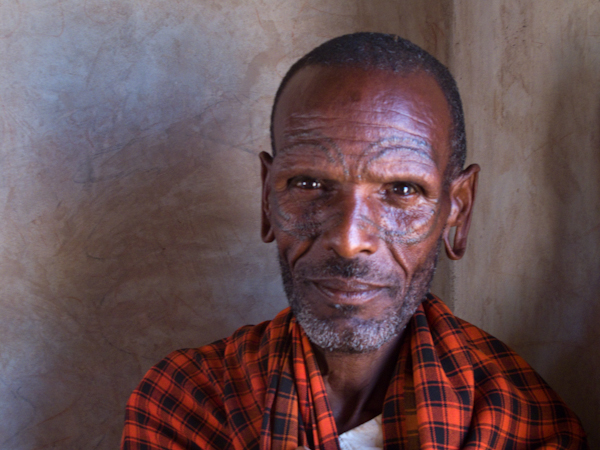 I'd taken to riding in the Land Rover with the tanzanian staff. It started on the second day in order to beat the mobile clinic to the village and capture video of it's arrival, but from that moment on I kept my spot in the car. I preferred the intoxicating laughter as the staff amused themselves in rapid fire kiswahili. I didn't understand a lick of it, but Amiri translated bits and entertained me in english as well. I spent the mornings strolling the village before work began, occasionally raising my camera or greeting the locals.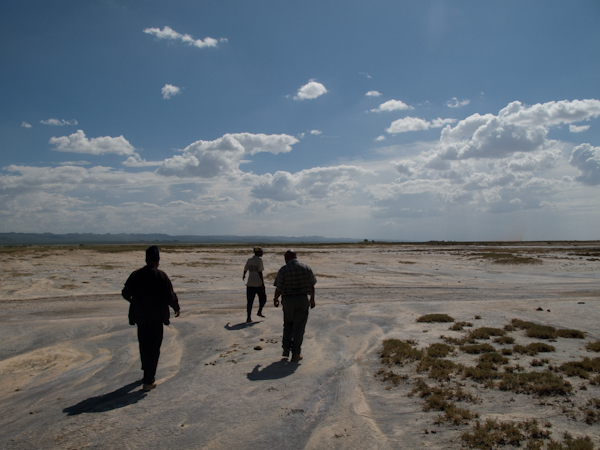 I've been to some pretty remote spots, but this was exceptional. Roads forged simply by driving the terrain. Tracks led off in multiple directions as we tried to ascertain the paths of least resistance. It was afternoon and I'd been invited to do a home visit for a patient unable to walk the return trip. Turn right at the shrubs here, go thru the break in the fence there, there were six of us, including two men that weren't among the one hundred selected for treatment that day. Their knowledge was our map and on the return, they wanted to take me to maji moto, a small bubbling natural hot spring in the middle of a vast flat salt plain, surrounded by joshua tree-like mounds of granite in the distance.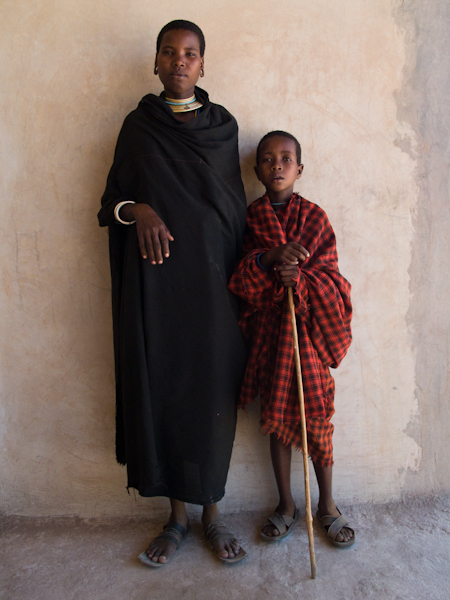 The following day, one of the men returned to the clinic and was admitted. I greeted him in the morning and took his portrait. That afternoon I greeted him again, this time welcoming him to the lab, Darlenes signature flowing across his lab slip. I prepared a slide for malaria and test tube for brucella as she prescribed. In the corner of the lab, a makeshift studio forms and I snap portraits and the drama troup drums in the background, surrounded in dance. Educational slideshows, talks and skits entertain, as do brief encounters with their own image on my camera. Well beyond electricity, this landscape is one where firewood is precious and living is hard, but the spirit is strong and I sincerely hope that every one of these wonderful faces can know the feeling of good health.
[smooth=id:20]